Roffey Cricket Club has over 250 adult and 200 junior members. We field 4 Saturday league teams and a Sunday side. The 1st XI have been Sussex Premier League champions for 5 of the last 6 seasons.
We have Junior Teams from Under 9's through to Under 16's and have recently launched the new Roffey Cricket Academy. The club has produced players who have progressed to play professionally for Sussex CCC and other representative teams.
Principally, the club is run by the efforts of volunteers and it is our aim to enrich the lives of our community, through a combination of sport, teamwork and friendship. We encourage everyone to be 'the best they can be' whilst celebrating diversity in all its forms.
The club requires sponsors to develop the club and the services we provide to the community. We have a number of available sponsorship opportunities, offering wide-reaching exposure to all sponsors.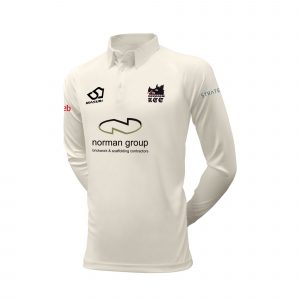 We have high visibility in, and engagement with the local community
We have sizeable community footfall throughout the week
We have multiple prominent advertising locations
We have a diverse and increasing membership base
Our 1st XI is the outstanding side in Sussex amateur cricket
We have significant online reach with over 4,000 Facebook Followers, 2,000 Twitter Followers, and 6,000 Instagram Followers.
Roffey CC are actively seeking new sponsors for the following:
Training/playing kits
Matchday stumps
Ground perimeter boards
Social media
Our new and improved Youth Cricket Academy
1st XI matchday sponsorship
Please call Jonathan Taylor on 07803 173451 to discuss any sponsorship opportunities that you believe might work for your organisation.